In 2012, Marine Corps Veteran Stg. Patrick P Grady, a 100% disabled Veteran, founded Precision Metal Products, LLC.  Patrick, along with his son Thomas P Grady, collectively have over 70 years of experience in the sheet metal industry.  After Patrick's passing in 2020, Thomas P Grady took over the family business.  Tom prides himself in upholding the same values that Patrick instilled in him and implemented in his business.  Providing unparalleled Made in America products, PMP is focused on fabricating parts for various industries, strives to provide high quality products and assembled components, while enjoys working with clients to make their custom designs precise and cost-effective. Our design team coupled with years in the precision metal industry has given us the ability to help all of our customers using new and innovative systems and best practices. It is our end goal to build products that the customer wants and needs.  The Grady's believe in developing partnerships with their customers and are committed to fair and honest business practices.
Tribute
Our Founder, Our Father
Patrick P Grady, born and raised in Detroit Michigan, joined the Marine Corps at age 17, served 1 tour with 2 extensions in Vietnam and was eventually Honorably discharged in 1969. While serving his country, Patrick was awarded 7 Purple Hearts, a Bronze Star with Valor and numerous other accomplishments. After his service in Force Recon, Patrick started a family and had 2 children, Thomas & Sandra. Dad soon started a Custom Sheetmetal and Fabrication Machine shop producing top quality Made in America products. Once a Marine, always a Marine, he was able to find a way to still support his Band of Brothers by doing Military contract work throughout his years. Not only did dad support his Military family but he was able to successfully start and maintain a family business that will be handed down for many generations to come. Our dad instilled in us the value of family, freedom, country, respect, good work ethic and most importantly love. Dad loved being at the shop, sharing his craft, teaching his son, grandson and other employees the lessons he learned over lifetime. He was always able to sneak in lunches with his daughter, daughter-in-law and granddaughters … Dad loved his boys but his girls were his heart.
Patrick was a life member in the 1st Marine Division Association and the 1st Recon Association.
Never above you
Never below you
Always beside you
Semper Fi Marine … we will forever love and miss you.
Xoxo, The Grady Family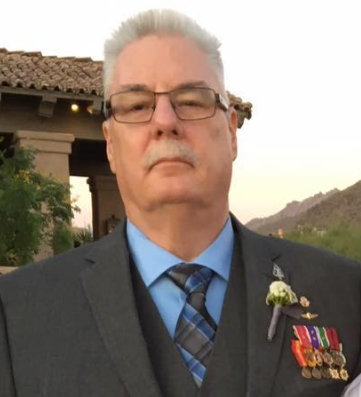 Stg. Patrick P Grady